Best budget gaming PC for 2023
Built & Tested By Our Team
WePC's mission is to be the most trusted site in tech. Everyone in the WePC team is a dedicated tech-head and gamer, and we put every product we review through a rigorous testing process before recommending anything. Our editorial content is 100% independent and our hands-on reviews tell you what we think, not what the manufacturers would like you to know.
Read more
The Best Budget Gaming PC
Order This Custom PC On Amazon
Our Prebuilt Gaming PC Recommendation
HP Pavilion TG01 Gaming Desktop PC
WePC is reader-supported. When you buy through links on our site, we may earn an affiliate commission. Learn more
Despite what many may think, the best budget gaming PC will actually handle a lot of today's greatest AAA titles quite well. It should be noted that you may need to reign in your expectations, as playing these titles in ultra settings, at high resolutions, will be a step too far.
Building a cheap gaming PC can be a very challenging task, especially when trying to achieve great performance. The truth is, you don't have to break the bank when building a PC, and depending on your budget, you may actually be surprised by the performance the best cheap gaming PCs produce.
What You Get For Your Money
As this is a budget PC build, we aren't going to be spending thousands here. Of course, what constitutes as "cheap" or "budget" varies from one gamer to the next but we are aiming to keep this affordable.
The "budget" end of the cheap gaming PCs category gives builders much more flexibility. With the extra few hundred dollars at your disposal, you can afford to include a dedicated GPU, improving your graphical performance exponentially. You are likely to be able to afford more storage space and stronger RAM to support your build too.
Some may consider $500-$600 as mid-range but we think of this as cheap, simply because there are still several compromises. You are likely to be investing in slightly older generation CPUs and GPUs and will probably have to opt for a cheap PC case, non-modular PSU, and 500GB of SSD space.
Performance
The performance of this budget PC build may surprise you. The components are good enough to give you high FPS in esports titles and this will deliver in those AAA titles when playing in 1080p.
When building a cheap PC, you will often find you need to use older generation components. Regardless, this will still perform well and comes with an optimal amount of RAM and storage.
How We Choose
The team here at WePC has years of combined building and, of course, gaming experience, allowing us to make astute recommendations to our friends, families, and readers. All of our custom PC recommendations are backed with careful research and benchmarking to ensure the products we suggest are actually the best for the job. We work tirelessly to update and keep every build recommendation as up-to-date as possible, even when items go out of stock we will be there to fill the gap with appropriate replacements.
We are always looking for value for money and try to focus on performance over just flashy looks, ensuring your hard-earned cash isn't going to be squandered.
NOTE: Due to the ongoing effects of the global coronavirus pandemic, some retailers are experiencing stock issues. WePC constantly updates our pages to reflect current availability, so if the PC you want shows as out of stock, check back later or check out these alternatives.
How We Test
We build all our custom PC build recommendations in-house at the WePC office, making sure all the components are compatible and work in unison for the best gaming experience.
Once built, we put these custom PC's through their paces, benchmarking a wide selection of the most popular and demanding titles. It isn't just gaming we focus on, we like to test our PCs for general work scenarios from lightweight to heavy-duty tasks.
We know some of our readers like to overclock systems and push the price to performance even further, so we ensure that we test this too. This can leave you reassured that the components can handle this extra push in power and nothing will break down the line.
The Best Budget Prebuilt Gaming PC
HP Pavilion TG01 Gaming Desktop PC
CYBERPOWERPC Gamer Xtreme VR Gaming PC (GXiVR8060A10)
If you are still unsure about building yourself a PC, we understand, not everyone has the time, so we have included some budget prebuilt gaming PCs that are ready-made and save you the hassle. We have included the different options, catering for slightly different budgets but if none of them take your fancy, you can always check out some of our other guides in the "Things To Consider" section.
Our first prebuilt alternative comes in the shape of this small HP Pavilion desktop. The CPU may not be quite as good as the one featured in the build but this comes with the same GPU and is similarly priced.
For something more powerful, this CyberpowerPC has you covered. This prebuilt is more expensive and that is largely down to its specs, with an Intel i5 processor and a GTX 1660 Super.
Our Recommended Custom Build Details
This affordable gaming system may feature older generation components but that doesn't mean they are of poor quality. You are going to be able to achieve great gaming results in 1080p with this build, pushing high frames in esports titles and having the ability to play almost any game at an enjoyable setting.
The Best Budget Gaming PC
Order This Custom Gaming PC Build
Our best budget gaming PC is a cheap PC that still performs. This affordable build works best when playing in a 1080p resolution and will be able to deliver high FPS results, in max settings, across a multitude of games.
AMD's Ryzen 5 3600 isn't just a great gaming CPU but one of the best budget CPUs on the market and really helps matters when trying to build a cheap gaming computer. Despite being from the previous generation of processors,  the 3600 still offers 6 cores/12 threads and comes with a base clock speed of 3.6GHz and a boost clock speed of 4.2GHz. This should be more than enough to handle most demanding games at 1080p and will churn through med-high demanding workloads.
The ASRock B450M-HDV may be a budget motherboard but it is a reliable base for the components in this build. This board accommodates up to 3200MHz memory as well, meaning you should be able to find the sweet spot for Ryzen/memory partnership. The motherboard doesn't really impact gaming performance too drastically but it is important to have a stable board that can support your components.
TEAMGROUP T-Force Vulcan Z DDR4 16GB Kit (2x8GB) 3200MHz
TEAMGROUP T-Force Vulcan Z RAM offers excellent value and is largely considered a bargain.  The kit offers high performance and also comes at a price point that is both affordable and competitive. We've opted for 16GB of DDR4 3200MHz, giving you more than enough for gaming.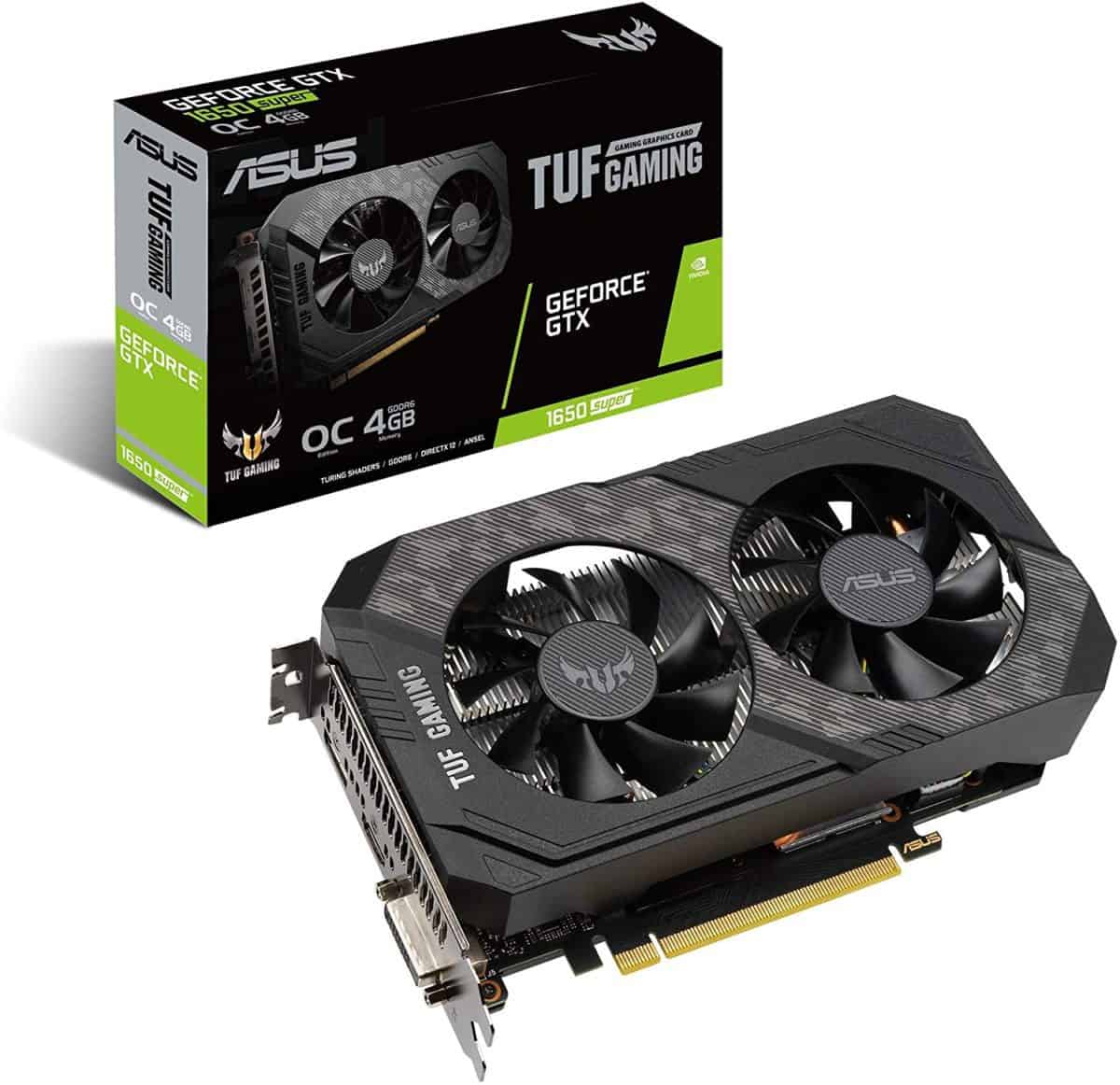 ASUS TUF Gaming GTX 1650 Super
The Nvidia GeForce GTX 1650 Super is a very attractive budget GPU, offering decent performance in the 1080p sphere. Performance-wise it beats the older RX 580 across most titles, even some demanding games, and will give this cheap PC plenty of graphical power.
Western Digital Blue SSD 500GB
A Solid-state drive has fast become an essential hardware component and we highly recommend installing your OS onto it. This is because SSD's offer huge performance increases for desktop usage and boot times, alongside much faster loading times in games. This SSD has a 500GB capacity giving you enough room for your OS and games.
Phanteks Eclipse P400A RGB
Mini-ITX, MicroATX, ATX, and EATX
The Phanteks P400a brings a bit of quality to this build at a very affordable price. The case features an aesthetically pleasing design and has adequate airflow to keep even this build relatively cool. Phanteks are a well-respected PC case manufacturer and the P400a comes with a 120mm exhaust fan, PSU shroud, and tempered glass side panel.
We have gone for quality and efficiency for the power supply, with the EVGA 500W BA featuring plenty of both and a low price tag. The only compromise we had to make was with this being a non-modular PSU but not to worry it won't make a difference once built and the case's power supply shroud will take care of the rest.
Order This Custom Gaming PC Build
Upgrade Path for Custom Build
With budget gaming PCs being relatively cheap, there is plenty of room for upgrades. PC gaming will be a breeze for those looking to game in 1080p but if you are considering playing in 1440p or would like even more FPS, this section is for you, however, these will significantly increase the overall cost.

CPU Upgrade

The AMD Ryzen 5 5600X is a significant upgrade and we would advise you to also upgrade the motherboard featured in this build too if you plan on going for this CPU.

The 5600X comes to shelves with an impressive 6core/12thread makeup, featuring a base clock of 3.7GHz and a boost clock of 4.6GHz respectively.

MOBO Upgrade

To give the upgraded CPU and your other components a more premium base, we recommend upgrading to the Asus TUF Gaming X570-Plus motherboard. This board is packed with great features for the price, with impressive VRMs, overclocking support for your CPU and RAM, PCIe 4.0, and Wi-Fi.

GPU Upgrade

For a significant graphical upgrade, the RTX 3060 Ti is a great place to start. This is an affordable GPU from Nvidia's latest 30-series and will push high frame rates for esports games while also providing an excellent gaming experience in those more demanding AAA titles.
MSI Gaming GeForce RTX 3060 Ti 8GB GDDR6 Graphics Card
DisplayPort x 3 (v1.4a) / HDMI 2.1 x 1
Digital maximum resolution
ASUS TUF GAMING X570-PLUS (WI-FI)
Operating System & Peripherals
Since the budget only factors in the cost of the important components, we have included this section. Most people already have operating systems and gaming peripherals, but for those that don't, here are our top recommendations.
Xtrfy M42 RGB Gaming Mouse
Small (118mm x 38mm x 54mm)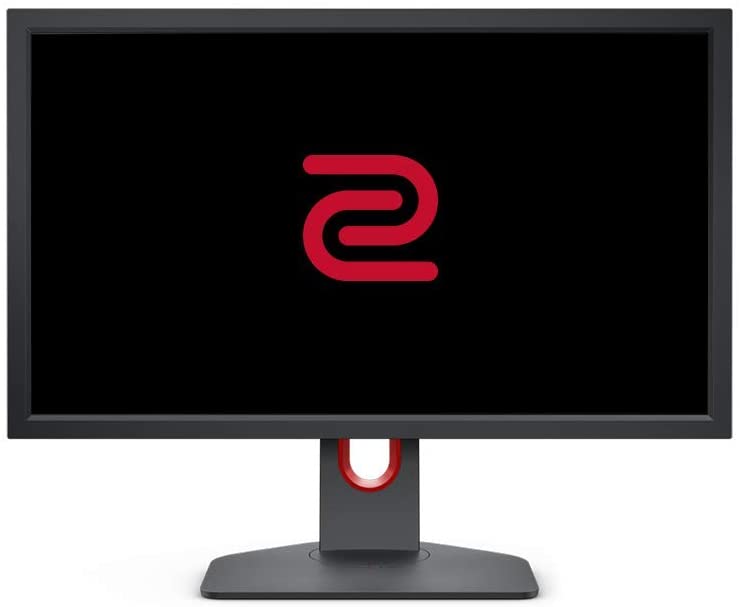 BenQ Zowie XL2411K 24 Inch
Response Time (stated by maufacturer)
Mediabridge Ethernet Cable (25 Feet)
Top Tips For Building Your Custom PC