Best gaming PC build for Fortnite (High FPS)
Built & Tested By Our Team
WePC's mission is to be the most trusted site in tech. Everyone in the WePC team is a dedicated tech-head and gamer, and we put every product we review through a rigorous testing process before recommending anything. Our editorial content is 100% independent and our hands-on reviews tell you what we think, not what the manufacturers would like you to know.
Read more
Our Best Custom Built PC For Fortnite
Order This Custom PC On Amazon
Our Prebuilt Gaming PC Recommendation
Skytech Blaze 3.0 Gaming PC (RTX 3060 Ti)
Best Gaming PC For Fortnite
WePC is reader-supported. When you buy through links on our site, we may earn an affiliate commission. Learn more
By now, everyone has heard of Fortnite – it's one of the biggest (if not the biggest) competitive esports titles on the market today, being Twitch's second most-viewed esports game in 2019. In fact, Fortnite handed out the most prize money out of any esports title in 2019 – close to $65 million dollars ($64,422,992.50 to be exact).
With those sorts of figures floating around, it's no surprise that the esports industry is blowing up in a big way. More and more gamers are starting to opt for gaming PCs over the more conventional consoles of yesteryear. And for that reason, we've decided to put together what we believe is the best gaming PC for Fortnite.
This article will be your one-stop shop for everything required to build the best gaming PC for Fortnite. We won't just be recommending the best value hardware for a great gaming experience, but we'll also be giving out helpful building tips and advice as you go.
So, let's waste no further time and take a look at what this PC has to offer.
Before we go into what this build is capable of, let's take a quick look at the Fortnite PC requirements:
Fortnite: Minimum Requirements
CPU: Core i3 2.4GHz
RAM: 4GB RAM
HDD: 16GB Free Space
GPU: Intel HD 4000 (integrated graphics)
OS: Windows 7, 8, or Windows 10 64-bit
DirectX: Version 11 or better
Fortnite: Recommended Requirements
CPU: Core i5 2.8GHz
RAM: 8GB RAM
HDD: 16GB Free Space
GPU: Nvidia GeForce GTX 660 / AMD Radeon HD 7870 or equivalent video card with dedicated memory of 2GB or higher VRAM.
OS: Windows 7, 8.1, or Windows 10 64-bit
DirectX: Version 11 or better
As you can see, Fortnite isn't an overly intensive game. The build that we've gone for is more than capable of providing high FPS in the game's highest (epic) settings.
What You Get For Your Money
For the Fortnite build, we decided (eventually) to go for a budget of around $500–$600. We felt this gave us enough monetary room to accommodate all the major hardware components required to achieve decent FPS across all graphical settings. Obviously you don't have to stick to this budget, but anything more expensive would be classed as overkill if your only goal is to play Fortnite.
Performance
When putting this build together, one of the major talking points was how much performance power it actually needed. On one side of the coin, we knew a build of this price would be able to achieve 100FPS at 1080p in mid-high settings – which is pretty good. Having said that, investing a couple of hundred dollars more would have (most likely) yielded double the performance output. So it was a bit of a headscratcher.
After further deliberation, we came to the conclusion that 240 FPS would probably be over the top for most people. The only way you can justify purchasing a PC with the ability to support 250+ FPS in a game like Fortnite is to pair it with a 240Hz monitor – something we didn't think the majority would be willing to do. So, we opted for the budget route.
Having said that, this PC is still well equipped to provide you with a very immersive gaming experience and won't be held back by the game's max settings. In 1080p epic settings, we expect to see 60FPS in Fortnite – very good when everything is considered.
How We Choose
Here at WePC, we have years of experience building computers and giving advice to friends, families, and our readers. All of our build recommendations have been carefully researched, benchmarked in full, and, most importantly, are built with budget and performance in mind. We work tirelessly to ensure our builds are up to date, efficient, and offer high performance across both gaming and workflow scenarios.
We don't just use our own personal knowledge and experience, we also keep up to date with the latest tech in our industry and use various benchmarks to allow us to quickly compare multiple components to ensure the best is always recommended. We also monitor our builds daily, to make sure all hardware is stocked and the price still offers you the best bang for your buck.
How We Test
We build each of our selected PCs from scratch to make sure all the parts we recommend work well together, fit into the selected case, and provide the best performance possible for the price range.
Once built, the PCs are used in a number of different scenarios which range from general day-to-day work to both light and high-intensive gaming. While we test, we also run benchmarks to see how well our builds perform, all while keeping an eye on the temperature of the components themselves.
We tested our AMD builds against their Intel counterparts and found that these CPUs performed to a higher standard in most situations – and for a lower price. This is why we only recommend an AMD version.
We know how much some of our readers enjoy overclocking their PCs, so we made sure to test that out too. So, you can feel safe knowing that these machines can be pushed beyond their basic capabilities. But, please make sure you know how to overclock before trying to push this build to the limit.
Prebuilt Gaming PC For Fortnite
Skytech Blaze 3.0 Gaming PC (RTX 3060 Ti)
By now, you should have a pretty good idea of whether or not this build is right for your specific needs.
For some, the thought of building their own PC might just be a stretch too far. If that's the case, fear not. We've decided to go out and find some of the best prebuilt gaming PC options currently available. That means you'll still be able to enjoy everything Fortnite has to offer, without the trouble of building a PC by yourself.
With that in mind, let's take a look at some of the best value for money prebuilt PCs for Fortnite.
Our Recommended Custom Build Details
Now that you've seen what goes into this build, let's take a closer look at some of the hardware choices and what they bring to the table.
Our Best Custom Built PC For Fortnite
Order This Custom Gaming PC Build
Fortnite isn't the most demanding game out there, meaning we don't need a massive budget to get great performance. This PC will not only run Fortnite to a great standard, it'll also run a whole plethora of other games too. Furthermore, with AMD at its heart, you'll be able to do some light multitasking as well.
We've chosen the AMD Ryzen 5 5600X for this build as it not only offers excellent performance across both gaming and workflow platforms for the price.
With a clock speed of 3.7GHz across all 6 cores, this CPU is going to be more than enough power to run Fortnite. It also has 12 threads to play with, meaning multi-tasking work scenarios or streaming is definitely something you'll be able to do. Straight-out-the-box, the Ryzen 5 5600X has a boost clock speed of 4.6GHz.
ASUS TUF GAMING X570-PLUS (WI-FI)
The Asus TUF X570-Plus WIFI is a great gaming motherboard that offers everything you could want, at a very reasonable price.
This motherboard supports fast RAM, PCIe 4, has excellent build quality, and wifi.
Corsair Vengeance RGB Pro 16GB (2x8GB) 3600 C16
The Corsair Vengeance DDR4 3600MHz RAM kit does the job and compliments this AMD build well.
At 3600MHz it isn't the fastest either, but with double the recommended RAM requirements we feel it's more than adequate for this Fortnite PC.
EVGA NVIDIA GeForce RTX 3060 Ti 8GB FTW3 ULTRA GAMING
As far as price to performance goes, the RTX 3060 Ti is still one of the best GPUs out there.
This GPU features 8GB of GDDR6 VRAM and an efficient cooling solution. It has the ability to post high FPS in both 1080p and 1440p, with some performance in 4K also. It also supports VR and is great for all-round usage as well.
Overall, a great GPU for the money and one that will offer up a great gaming experience for Fortnite players.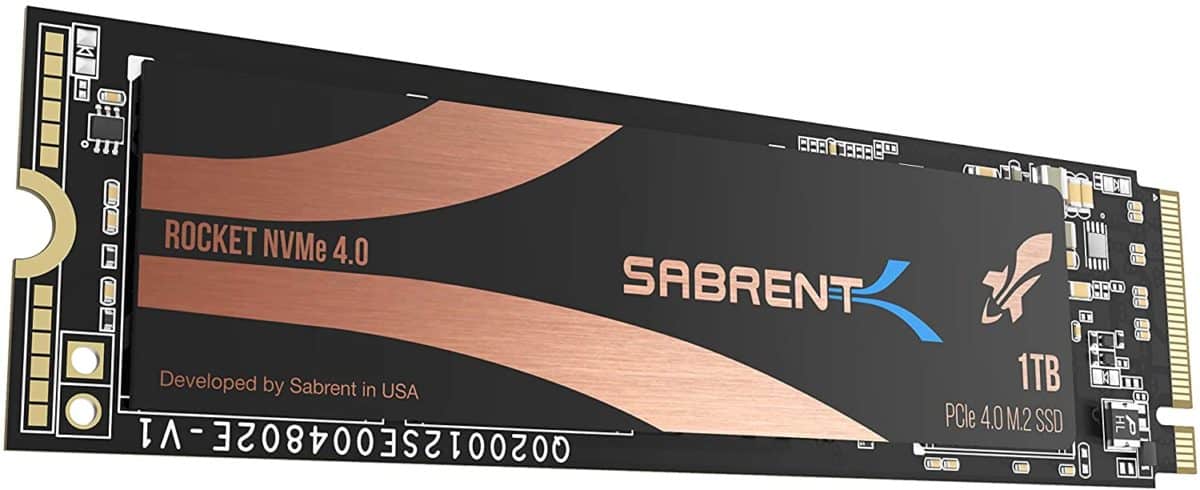 Sabrent 1TB Rocket NVMe 4.0
One of the great things about this build is the SSD it comes equipped with. For those new to PC building, an SSD (solid-state drive) is a much quicker, lighter, more reliable, and efficient way of storing your data. They may be more expensive, but what they offer in features and performance, far outweigh the cons of price.
With that in mind, the Sabrent 1TB SSD we've put in this build is one of the most affordable, by far. Having this capacity at your disposal is more than enough for Fortnite's mere 16GB requirements. You'll have enough space to store a bunch of games and even a media library as well.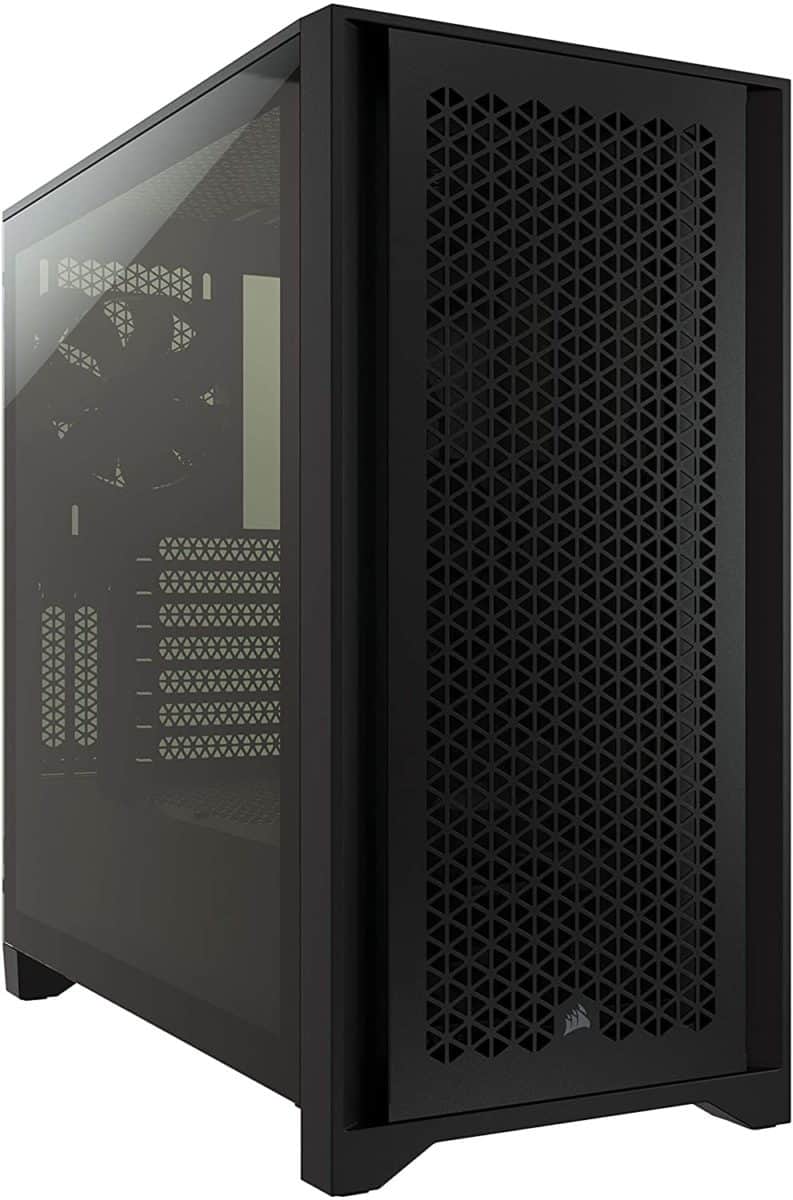 17.83 x 9.06 x 18.35 inches
The Corsair 4000D Airflow is one of the best mid-tower PC cases on the market, without the crazy price tag. The build quality and features that Corsair implement into their cases are of the highest standards. The 4000D Airflow comes with a premium aesthetic that you would expect from a more expensive case. Everything about this case has been designed with the user in mind. It's a joy to build in, has excellent airflow right out the box, and even comes with a viewing window to show off those new components.
It's one of our best PC cases and certainly showcases an extremely reasonable price tag.
By choosing a PSU from EVGA, we have ensured that your PSU is of the highest build quality. The 600W this PSU is rated at is the perfect amount for this build and features semi-modularity, keeping the cost down without compromising on quality. It even allows for a decent amount of future upgrading when the time comes.
Order This Custom Gaming PC Build
Our best custom built PC for Fornite is already a pretty impressive machine on its own, but what if 100FPS is just not good enough. What about those that want to play more demanding titles like PUBG, Red Dead 2, and Squad on the side? Well, you might want to consider some of the following upgrade recommendations.

These will ensure the highest possible gaming experience is still achieved, and shouldn't break the bank too much!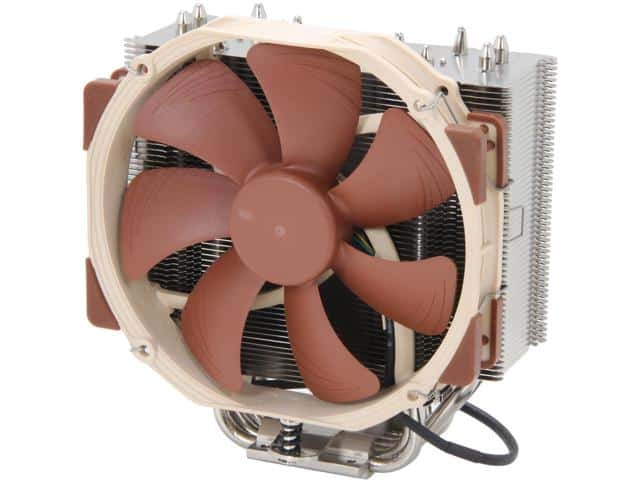 Modern Intel and AMD, No AM4
EVGA GeForce GTX 1660 Ti XC Gaming
Now that you've decided you're going to actually build this PC, we need to focus on an operating system and some peripherals to make this parts list a working desktop computer. Below are our best recommendations for both.
With all of our build pages, we like to give out as much useful information as possible. This ensures that you (as a builder) don't do anything stupid and turn that expensive new part, into an almost useless paperweight.
We know there's a lot of common mistakes that rookies make when PC building (it's just part of the learning process) and that's why we wrote a guide to nip that in the bud. For you to successfully build your Fortnite gaming PC, you need the right guide to do it correctly and efficiently.
Before you even get there, though, we know you'll have a lot of questions. And, well, we've already answered a lot of commonly asked PC building questions here.