Alienware 17in laptop buyer's guide 2023
Helping you find the best Alienware gaming laptop with 17-inch display for your needs
Updated: Jun 30, 2023 2:30 pm
If you're thinking of buying an Alienware 17in laptop (aka a 17 inch laptop from Dell's gaming laptop sub-brand) then look no further. This guide will tell you everything you need to know about the best machines available from Alienware in this size category, for both gaming and workstation use.
Does Alienware make good laptops?
Alienware 17in laptops are virtually always gaming machines of the highest quality, and the same applies to models with smaller display sizes too. The quality of Alienware laptop screens in terms of color gamut, brightness, and contrast are among the best out there and most have good response time too, though this depends on the specific model. Alienware laptops typically come equipped with some of the highest SKU graphics cards and CPUs, though these aren't necessarily the highest TGP options available compared to the best of the competition. Still, you can always be sure of a good quality product when you buy Alienware, even if there are cheaper options out there in terms of achieving the same raw FPS performance.
Alienware laptop deals are live! Get huge savings on Alienware laptops on Best Buy and Amazon, including:
Our Top Picks
01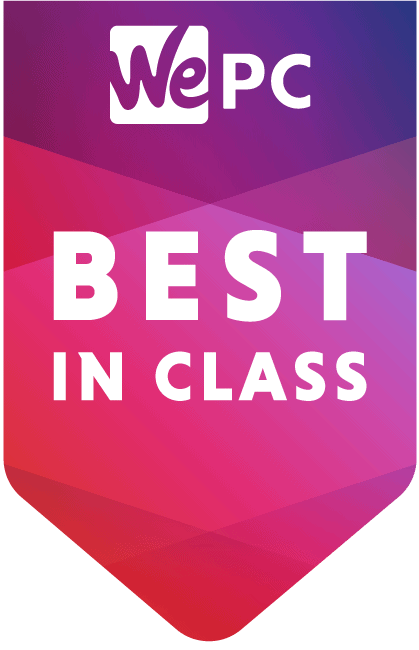 A superbly designed, slimline, Alienware 17in laptop with high TGP graphics and superb response time and
refresh rate
Alienware X17 (360Hz, RTX 3080)
02
A solid performing Alienware 17in machine with MUX Switch, superb response time and refresh rate
Alienware m17 R4
03
An older gen, but still powerful Alienware 17in laptop, with great refresh rate and response time
Alienware Area-51m R2 (300Hz, RTX 2080 SUPER)
Things to consider when buying an Alienware 17in laptop
Is Alienware worth the money?
Alienware laptops are among the most premium gaming laptops out there in terms of build quality, and the quality of their displays in particular, but one of the biggest criticisms of them is that they can be overpriced relative to competing gaming laptop brands. This varies depending on the specific model in question, and you can get decent value laptops from previous generations that still perform well at good price discounts, but is a relatively accurate critique overall. Still, if you value build quality and aesthetics, you may consider this a worthwhile price to pay.
Do Alienware laptops overheat?
Traditionally, Alienware laptops of all sizes have either run hot, had notably loud fans, or sometimes both. To a point this is typical of any gaming laptop with high-powered core components, but Alienware models have tended to be above average in this department. However, recent entries to the Alienware roster like the X17 have proven to be very impressive in their ability to keep temperatures down, remain quiet, and also have a thin and portable chassis – a very impressive achievement.
How long do Alienware laptops last?
It's difficult to answer this question with any kind of certainty, as it differs from model to model and also comes partly down to the silicon lottery – some specific units will just have more reliable CPU/GPU chips. Having said that, the tendency of some Alienware laptops to run hotter than average does hamper their longevity a bit, though this does not apply to the likes of the X17 and X15, which have good cooling. If you buy a high-end Alienware 17in laptop and don't get at least 5 years out of it, then you could consider yourself quite unlucky. Generally, we advise you don't put your laptop under too much consistent strain, and make sure you regularly shut it down and turn it off properly to maximize its longevity.
The Best Alienware 17in laptop
In-depth Review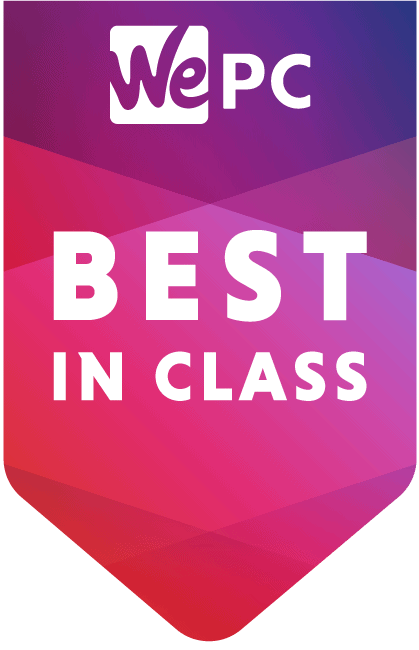 01
A superbly designed, slimline, Alienware 17in laptop with high TGP graphics and superb response time and
refresh rate
Alienware X17 (360Hz, RTX 3080)
Graphics
Nvidia RTX 3070/3080
PROS
good gaming performance
superb response time
advanced G-Sync
good cooling despite thin size
great color replication
great contrast & brightness
thin and portable
looks great
decent battery life
nice mechanical keyboard
microSD slot
CONS
very expensive
massive powerbrick for RTX 3080 option
flipped motherboard makes upgrading difficult
The X17 is not only the best Alienware 17in laptop, but one of the best 17-inch gaming laptops ever made. The TGP of the GPU options are all very impressive for such a slimline laptop: you can go with the RTX 3060 with a 115W TGP + 15W with Dynamic Boost, an RTX 3070 with 125W + 15W, or an 150W + 15W RTX 3080. The Intel Core i7 11800H CPU is also a great performer, and even more powerful 12th gen options will be arriving in 2022 for this machine.
The laptop itself is superbly portable, though the hefty powerbrick of the RTX 3080 version does negate this a bit. The overall aesthetic of the machine is top-notch, it really is a beautiful device, and the build quality is the best you will find. You get a great mechanical keyboard (albeit lacking a numpad), a top-notch trackpad, and a good selection of ports including a microSD card slot. Unfortunately, the flipped motherboard design does make it more difficult to upgrade the GPU and CPU, but you can still do so with the RAM fortunately.
For the battery life, you can expect around 5 hours of general, non-game usage for the RTX 3070 version at least (with brightness set to mid-settings and battery saver one) which isn't amazing but it's respectable for a gaming laptop with core components of this power, particularly given the slimline build.
Looking to the display, we'd heartily recommend the 1080p 360Hz version if your priority is competitive gaming: the ridiculously high refresh rate and superb stated 1ms response time (whilst likely to be significantly higher in practice) are great for fast-paced shooters. This is also the only version that comes with G-Sync and most importantly a MUX switch. For the 1440p option, 120Hz is quite sufficient for both single-player titles and online first-person shooters, as long as you're not playing at the competitive level; the slower stated 4ms response time is also still pretty good for a laptop, but given the lack of MUX Switch we'd only recommend this to people interested in using their laptop for creative workflows.
Besides this the 1080p display variant has 100% sRGB coverage, high contrast, and peak brightness, making it suitable for any color-based workflows in this space. The 1440p option has superior Adobe RGB color replication, but at the cost of response time and refresh rate, again reinforcing its suitability for those interested in creative productivity workflows.
All told, you won't find a more quality 17" laptop out there. Although other, more powerful 17-inch laptops exist (Like the ASUS Zephyrus 17) they don't have the build quality, thin body, and portability of this sublime-looking Alienware X17. A truly impressive feat of engineering.
02
A solid performing Alienware 17in machine with MUX Switch, superb response time and refresh rate
Alienware m17 R4
CPU
Intel Core i9-10980HK max
Max Refresh Rate
512GB - 2TB SSD
PROS
good gaming performance
360Hz refresh rate
superb response time
MUX switch accessible via BIOS
great color replication
good contrast & peak brightness
nice mechanical-like keyboard
lots of upgrade options
Thunderbolt support
fairly thin
CONS
plastic chassis despite the price
runs hot & loud
heavy
Although Alienware made a new R6 version of the smaller m15 laptop, they did not update the m17 to an R6 version, hence the latest one you can get is the m17 R4, but this is still a beastly machine. The Alienware m17 R4 produces results not too far behind the Alienware X17 in terms of in-game FPS performance, and can be equipped with similar high-end 30-series Nvidia graphics cards (though not the latest Ti versions), as well as Intel 11th gen CPUs. Compared to the X17 it is definitely the cheaper of the two options, though it's still a premium laptop with a substantial price tag.
The m17 R4 is the weightier of the two laptops, despite still being relatively slimline, which hinders its portability a bit by comparison. It also runs quite hot, and yet has louder fans. The battery life only extends to a disappointing three hours, and the speaker, webcam, and microphone quality are all around average.
Besides these points though, the Alienware m17 R4 comes with a great selection of of ports, including Thunderbolt support. There are a range of display options, but the one we'd recommend gamers go with is the 360Hz 1080p option – which will be as high as you'll ever need. The actual, real response time on this option is among the very best available in a gaming laptop at the time of writing: coming in around 3ms average grey-to-grey. The color gamut of the screen is a very impressive 100% sRGB and 76% Adobe RGB, making it definitely suitable for color-accurate work in the sRGB space. The contrast ratio is solid and the peak brightness is good at around 360 nits. All told, this is a solid Alienware 17in laptop.
03
An older gen, but still powerful Alienware 17in laptop, with great refresh rate and response time
Alienware Area-51m R2 (300Hz, RTX 2080 SUPER)
Graphics
NVIDIA GeForce RTX 2080 Super
PROS
good gaming performance
good speakers
nice membrane keyboard with numpad
nice aesthetics
great color replication
good response time
microSD slot
CONS
still expensive unless you buy one on sale
massive powerbrick
300Hz option doesn't come with G-Sync
The Alienware Area 51m r2 is a solid performing 17-inch laptop in FPS terms: the previous generation Nvidia RTX 2080 SUPER graphics card is the maximum specced version available and still packs a punch, approximately equivalent to a newer RTX 3070 machine. When this graphics card is paired with the still powerful Intel Core i9-10900K, the Area 51m r2 is capable of an impressive FPS in games, indeed the i9-10900K is actually of similar power to the 11th gen i7 11800H in the X17. You won't quite get the same Ray-Tracing support of the more advanced GPU models however.
Unfortunately, despite coming with older gen kit, the Alienware Area 51m r2 is still not the cheapest at full price, but can be found for good value when sold with offers applied. It does have the advantage of a numpad equipped keyboard (a high quality membrane model), which the newer 17in models on this page don't, as well as the best speakers of any of the laptops on this page – significantly above average with some degree of bass replication (rare for a gaming laptop). You also get a microSD reader as well as a good range of other ports and sockets.
The screen of the 51m r2 is impressive in both its color gamut and speed. Covering 100% of the sRGB space, you could definitely use this for color-accurate work alongside gaming if you wanted. Of the different variants of the IPS display, the 300Hz iteration has the best stated response time of 3ms, so this is the one we'd suggest you go for, though there is a slight downside in that it does not come with G-Sync, whereas the 9ms response time 144Hz display does.
Though it doesn't look as good as the likes of the X17, the Area 51m r2 is still an aesthetically pleasing machine, well ahead of most gaming laptops. It's got more girth than the newer slimline models, but we've seen thicker machines; nevertheless the power brick does have some heft which reduces its portability somewhat. A worthy consideration for those in the market for an Alienware 17in laptop.
04
An older Alienware 17in laptop that no longer matches up to the competition
Alienware 17 R5
CPU
Intel Core i7-8750H / i9-8950HK
Graphics
Nvidia GeForce GTX 1070 / 1080
Max Refresh Rate
60Hz/120Hz
PROS
G-Sync
great color replication
good brightness & contrast
good SSD & RAM expansion options
good number of ports
1080p webcam
good build quality
CONS
weak, older GPU for the price
weak, older CPU for the price
1080p version is only 60Hz
chunky & heavy
On its release back in 2018, the Alienware 17 R5 was a good Alienware 17in laptop that combined high-end components and a lush, colorful display with good build quality, albeit at a premium price tag. These days, the CPU and GPU are both far from high-end, and although the screen remains bright and colourful and the build quality solid, for the asking price you'll commonly find these laptops at, they just aren't worth the money.
Alienware has ceased manufacturing this model of laptop but there are still plenty for sale on Amazon, however most come with a price tag of between $1,000 and $1,500. For this you get a maximum specced Intel Core i9-8950HK CPU and a Nvidia GeForce GTX 1080 laptop graphics card, a combination that will only be able to play the latest releases on the very lowest of settings, if at all. There are simply much more powerful options out there now for this price.
Looking at the display, we'd definitely avoid the 1080p for gaming as it is capped at a max refresh rate of only 60Hz, which is extremely measley. The 60Hz 4K panel is less out of the ordinary, but this is not suitable for gaming, and for creatives there are better options out there too. The 120Hz 1440p choice is the one we'd pick, and it also comes with G-Sync, which is nice to see. In terms of color replication, you get near enough to 99% sRGB coverage, which makes it suitable for colorwork in this space. Brightness and contrast are also both good.
In terms of the other specifications, you get a decent quality 1080p webcam, about standard speakers for a gaming laptop, an adequate membrane keyboard and trackpad but lots of upgrade options for the SSD size and RAM. The build quality is very robust but the laptop is thick and heavy, which hinders its portability. The bezels around the display are certainly also thicker than we'd like to see. Ultimately we can't recommend people buy the Alienware 17 R5 today, given the superior options out there for the same price.
Final Word
This has been our buyer's guide to the best Alienware 17in laptop for both gaming and productivity use. We hope we have assisted you in finding the right model for your needs and budget. If you're interested in 17 inch gaming laptops from other companies then check out our other brand-focused laptop guides and also price-focused laptop guides, which will all include 17" picks where applicable.
---